Park Programs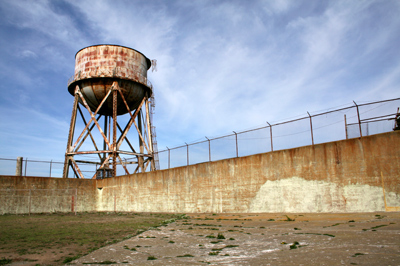 Alcatraz Rec Yard
Guided Tours
Park Rangers offer guided walking tours of Alcatraz that are run thru the day. Tours start at the dock or lighthouse. Check program posting when you arrive on dock. Tours last around 45 minutes. All programs are free and require no reservation.
Night Tours
Visit Alcatraz at night and experience the beauty of Golden Gate Bridge and San Francisco at sunset. Visiting Alcatraz at night is a special tour that is limited to only a few hundred visitors and offered only Thursday thru Sunday. Park Rangers guide visitors through the history of "the rock" and other activities that are only offered during the night tour.
Special Exhibits
"Alcatraz: Stories from the Rock"
Visitors can view the history of the rock as a Military Fortress, Federal Prison, Indian Occupation, and as it is today, a wildlife refuge for birds. The film discusses how and when Alcatraz began.
Other Exhibits
Video: "We Hold the Rock"
"Indians of all tribes" occupied Alcatraz Island during the years of 1969-1971. They made the world aware of the oppression of the American Indians. This video explores how and why American Indians occupied Alcatraz to reach to world of their plight.
Display: "Alcatraz and the American Prison Experience"
The exhibit explores Alcatraz and the changing prison system in America. The exhibit looks at family life on Alcatraz. The exhibit is located in the historic fortress storerooms near the dock.