Frequently Asked Questions (FAQ)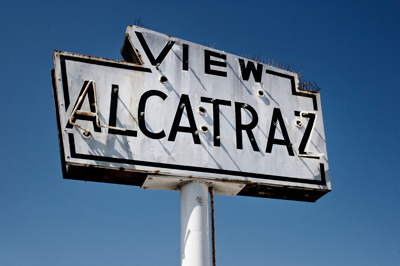 ---
Are backpacks or luggage allowed on Alcatraz Island?
Bags larger than a standard backpack, 16" x 20", are not allowed on Alcatraz Island. Small packs and bags are permitted. Each visitor is required to go through extensive security prior to boarding the ferry to Alcatraz. There is no storage available at Pier 33 or Alcatraz Island.
Is the Cellhouse Audio Tour available in other languages besides English?
Yes, the Cellhouse Audio Tour (included in the Day and Night Tours) is available in English, Spanish, German, French, Italian, Japanese, Dutch, Mandarin, Portuguese and Korean.
How can I purchase tickets to Alcatraz?
Some tour dates tend to sell out well in advance during peak seasons. For this reason, we suggest that you secure your Alcatraz Island tickets online prior to your desired tour date. However, tickets are available for purchase in person at the ticket office but please note that same day tours are rarely available.
How far in advance should I purchase tickets to Alcatraz?
Tickets to Alcatraz Island can sell out weeks in advance. We suggest that you secure your reservation as far in advance as possible to ensure that your desired tour date does not sell out. Tickets are available for purchase 90 days prior to your desired tour date.
How can I purchase tickets for a Large Group or a Student Group?
Groups (15 or more people) and student groups require additional paperwork and cannot be booked online. Please contact Group Sales, using the web-form on our Contact Page, using support menu option: Group Sales.
How do I purchase tickets for others?
Tickets cannot be purchased for others at this time. The name of the person purchasing the tickets must be present at the time of the tour.
Do you offer any discounts to Alcatraz?
We do not offer any discounts at this time.
How many tickets can I purchase?
Each visitor may purchase a maximum of eight tickets.
How do I book tickets if I am a tour operator/travel agent?
Alcatraz Island tickets must be purchased in the client's name and credit card. The client must be attending the tour with a valid photo ID and the credit card used to secure the reservation.
What time of year is the best time to visit Alcatraz?
The best time of the year to visit Alcatraz is in the winter months (January - March) if you want to avoid long crowds. The best months to visit due to weather are April - May or September-October. The summer months can be cold and foggy on Alcatraz Island.
How much time should I allow for the visit to Alcatraz?
You should allow for at least 2 to 3 hours to visit Alcatraz Island.
What can you do on Alcatraz Island?
There are guided programs offered by the National Park Volunteers and Guides throughout the day. The guided tours will take you into places that visitors rarely see. The Cell house audio tour is provided for you to listen to the voices of former inmates and former guards as they describe life on the rock. The Audio tour is available in eight languages: English, French, German, Italian, Japanese, Spanish, Dutch, and Mandarin. There is also an orientation video shown every half hour describing the history of Alcatraz Island. Museums and bookstores are available. Nesting Season is from late September to February 1st.
How should I dress to Alcatraz Island when visiting?
You should bring a light jacket or sweater when visiting Alcatraz Island as the weather can be unpredictable. Winter months can be wet so we suggest that you bring a raincoat or wet gear. Comfortable shoes are necessary because much of Alcatraz Island is steep and hilly.
What time will we come back to the mainland from Alcatraz Island?
The ferry ride to and from Alcatraz will take around 10-15 minutes. The return trips are as follows: Fall/Winter ferry schedule (November 6, 2018 - March 12, 2018): Departure time: Early Bird Tour: 8:45 AM, Day Tour: 9:10 AM, 9:30 AM, 10:00 AM, 10:30 AM, 11:00 AM, 11:30 AM, 12:00 PM, 12:30 PM, 1:05 PM, 1:35 PM, Night Tour: 3:50 PM and 4:45 PM. Return times: Early Bird/Day Tour: 9:30 AM, 9:50 AM, 10:25 AM, 10:55 AM, 11:25 AM, 11:55 AM, 12:25 PM, 12:55 PM, 1:30 PM, 2:00 PM, 2:35 PM, 3:05 PM, 3:45 PM, 4:25 PM, Night Tour: 6:40 PM and 7:40 PM. Spring/Summer ferry schedule (March 13, 2018 - November 5, 2018): Departure times: Early Bird Tour: 8:45 AM, Day Tour: 9:10 AM, 9:30 AM, 10:00 AM, 10:30 AM, 11:00 AM, 11:30 AM, 12:00 PM, 12:30 PM, 1:00 PM, 1:30 PM, 2:10 PM, 2:40 PM, 3:20 PM, 3:50 PM, Night Tour: 5:55 PM, and 6:30 PM. Return times: Early Bird/Day Tour: 9:30 AM, 9:55 AM, 10:25 AM, 10:55 AM, 11:25 AM, 11:55 AM, 12:25 PM, 12:55 PM, 1:25 Pm, 1:55 PM, 2:35 PM, 3:10 PM, 3:45 PM, 4:15 PM, 4:45 PM, 5:15 PM, 5:55 PM, 6:30 PM, Night Tour: 8:40 PM and 9:25 PM. Times are also posted at the dock. Ferries are first come, first serve.
Where do I pick up my tickets?
f you have not printed your tickets prior to your tour date then you may pick up your tickets at Pier 33 at the Prepaid Ticket booth (will-call). Please arrive half an hour (one hour during peak seasons) prior to your departure time to check in. You will need to present a valid photo ID and the credit card used to purchase your reservation.
Do I need to being a photo ID if I print my tickets off at home?
Yes, your photo ID will be checked while you are waiting in line prior to boarding the ferry. One member's name must match the name on the reservation.
Is there parking available?
On-Street Parking is available near the Fisherman's Wharf area but can be hard to find. Parking Meters take nickels, dimes, and quarters. There are at least 15 commercial parking lots within the area of Pier 33. The closest commercial lot is located at 80 Francisco at Kearny.
Is Alcatraz Island accessible?
Alcatraz Island is steep and hilly. You should be prepared for long walks uphill. Visitors unable to make the climb around Alcatraz can use SEAT - Sustainable Easy Access Transport, an electric shuttle that transports visitors from the docks to the prison. The SEAT runs on a regularly schedule each day. Families with small children and strollers cannot use SEAT. Seating is available on a first come, first serve basis. The following areas are wheelchair accessible: Alcatraz Dock Area, Prison Building Main Floor, All Bookstores, Museum Displays, and the Island Theater.
Are minors under 18 allowed to visit without an adult?
No, minors under 18 are not allowed without an adult and the adult must be with them at all time on Alcatraz Island.
May I cancel my reservation?
No, all Alcatraz Ticket sales are final.
How can I reschedule my visit?
All tickets sales are final. Requests must be made 24 hours prior to tour. There will be no compensation for no-shows.
Do you provide American Sign Language Interpreters?
You can request Assistive Listening Devices at the ticket booth on Pier 33. Assistive Listening Devices may be used on all Ranger Led tours; but remember, you will need to request a device at the Pier 33 ticket booth. ASL interpreters are available on request. To request a Sign Language Interpreter we must be given at least five days advanced notice in order to guarantee that an interpreter will be available. To make a request please call the Accessibility Program Manager at (415)561-4958 or click here to email. http://www.nps.gov/goga/planyourvisit/american-sign-language-interpretation.htm Individuals who are deaf, hard-of-hearing, deaf/blind or have speech disabilities may utilize the following Federal Relay Service numbers: (800) 877-8339 Federal Relay Service (877) 877-6280 VCO (877) 877-8982 Speech to Speech (800) 845-6136 Spanish (866) 893-8340 TeleBraille
Are parts on Alcatraz Island Closed in 2017?
Restoration Alert! You are visiting Alcatraz Island at a unique time in its history! Portions of the Cellhouse West Wall are temporarily shrouded while we repair and restore this important historic structure. With the exception of the hospital wing, all areas traditionally open at this time of year remain so. Look for information signs to direct you. There are limited areas on Alcatraz that are always closed, due to their fragile, potentially harmful, condition. For your safety, please do not enter them. Restoration of the cellhouse will be complete in early 2018. Thank you for your understanding and support of America's national parks.